Urbanet Corporation is a condominium developer with its roots in a design company.
We are developing our own brand of condominiums and hotels with a focus on living space.

Six Commitments
URBANET
QUARITY
01
Commitment to Location
Areas with high demand for rentals, mainly in Tokyo,
within a 10-minute walk from the station.
The reason why we specialize our development areas mainly in "Tokyo" is that the number of generations of residents of studio apartments, our main development property,
is increasing and there is always a strong desire to live and own real estate in "Tokyo".
However, since there are other large cities in Japan besides Tokyo
that have high rental demand and require a supply of studio apartments,
we will also strive to expand our development areas while examining and selecting the best locations.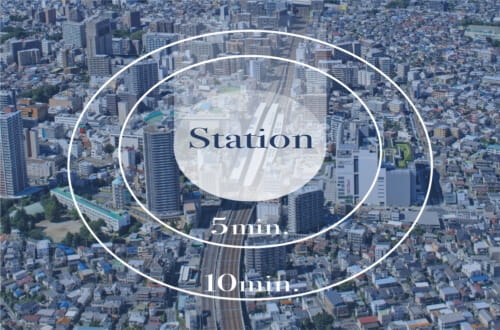 URBANET
QUARITY
02
Commitment to Exterior Design
Monotone design that matches any time of the year
There are trends in the exterior wall colors of condominiums from time to time.
We do not follow trends, but rather design our exteriors in simple monotones
that do not look out of place in the surrounding landscape.
We thoroughly pursue a balance of black and white, creating a simple combination but with a memorable impact.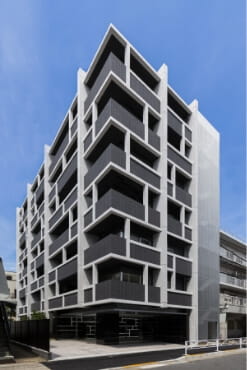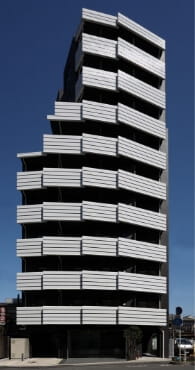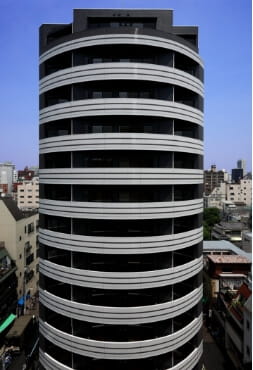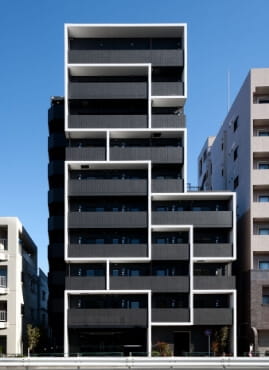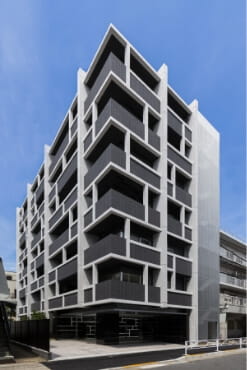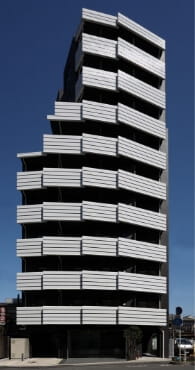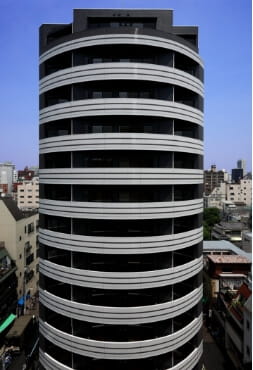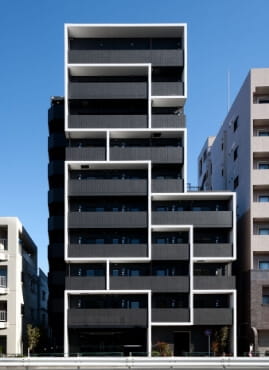 URBANET
QUARITY
03
Commitment to user needs
Thorough analysis of user needs
In general, questionnaires are rarely conducted after occupancy of rental apartments.
We use questionnaires to analyze the usability and usability difficulties that can be found after actually living in an apartment, and utilize the results of this analysis in the manufacturing of the next property.

From the results of the survey, for example,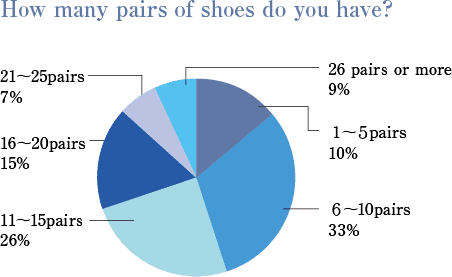 ◯Majority have more than 10 pairs of shoes.
◯Roughly one in two women
has more than 16 pairs of shoes.
◯More than 80% of both men and
women store more than just shoes.
Excerpts from the survey result (conducted in January 2022)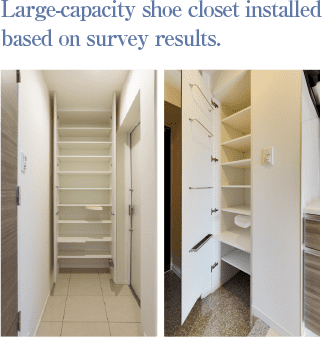 The large-capacity shoe checkrooms are deigned not only to hold all he shoes you own, but also to be functional with slipper holders, umbrella stands, and movable shelves.
※According to our survey
URBANET
QUARITY
04
Commitment to storage
Storage space that maximizes space
In general, studio apartments often do not have sufficient storage space, and in our survey, this was the number one complaint. Based on this data, we have continued to thoroughly study and improve storage capacity without increasing floor space, and have achieved a significant increase in storage space before and after improvements, such as in upper closets.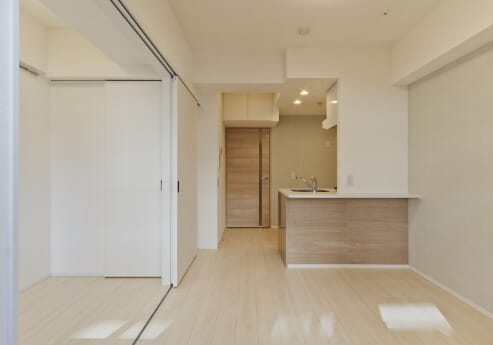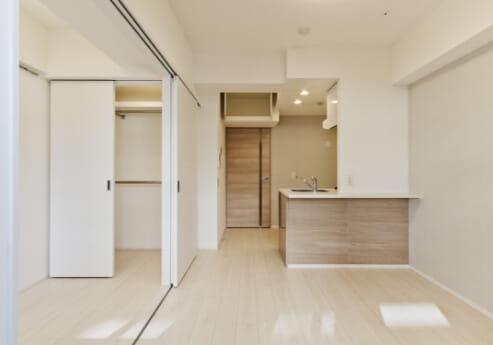 Utilizing dead space in living rooms and upper corridors, upper cabinets (utility model registration No. 3235362)
that can accommodate wardrobe cases used for changing clothes are standard specifications.
We have also developed a number of studio apartments with walk-in closets, a popular feature.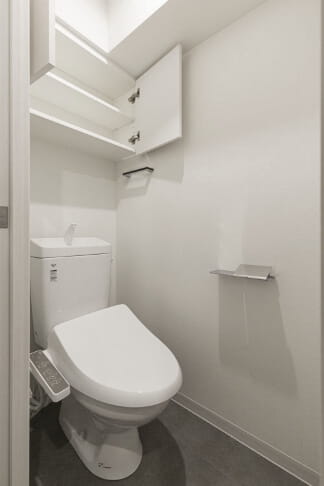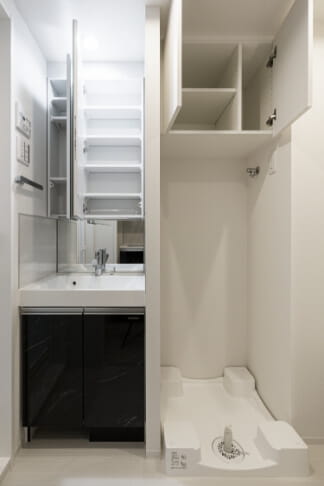 URBANET
QUARITY
05
Commitment to Comfort
Facilities developed in-house with the utmost care and attention to detail
Our studio apartments are equipped with original bathtubs developed in-house that allow even a 185 cm tall person to stretch his or her legs comfortably. In addition, we designed the bathtub, walls, and floor to be pure white,
so that when the bathtub is filled with hot water, the beautiful light blue color will be reflected.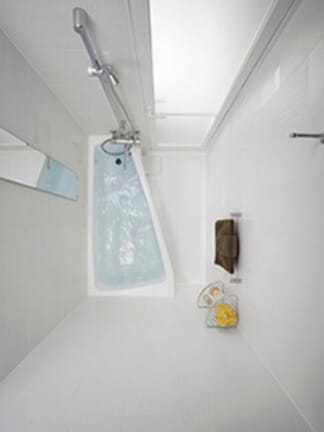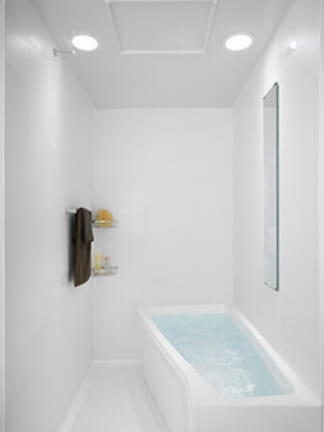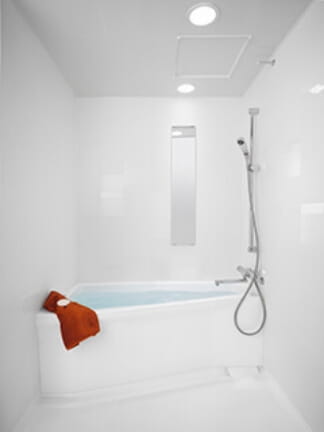 Original unit bath "U-NOVERSE-1114" (design registration No. 1360445) that allows users to stretch their legs
URBANET
QUARITY
06
Commitment to Art
Living space with art
In our condominiums, original artworks created through collaboration
between architects and three-dimensional artists adorn the entrances.
In pursuit of the residents' spiritual satisfaction, we have taken the time to develop a concept based on the history and environment of the condominium's location, and have installed a unique work of art that will become a valuable common asset for the residents, making the entrance hall like a mini museum.